Find a bike you love.

Ride it every day.
Goldhawk. Home of the performance flat bar bike
Detailed hand made steel frames, paired with a carbon fork and the latest tech beautifully combine to deliver an outstanding and exciting ride
Designed in house, engineered by engineers, built in London
Ride good. Look good. Feel good.
See more in the Goldhawk Gallery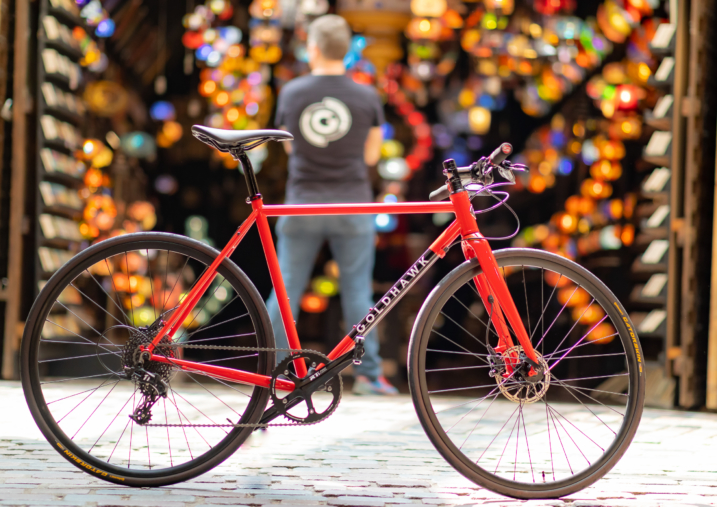 Superior....
....handling and control from the flat bar configuration.
The exceptional ride quality of steel thanks to the hand made Reynolds frame.
Constructed in lightweight 520 tubing, the 21st century version of the iconic Reynolds 531, for a fantastic response when the power goes down.
Equipped....
....Straight bladed carbon EVO fork.
SRAM Level T hydraulic disc brakes.
Internal brake lines front and rear.
1x11 gearing. Incredible range and simplicity.
Our bespoke CNC machined 48t chainring.
The Thinking...
Unhappy with the ride experience from a drop bar and frustrated that so many flat bar bikes were seen as dull commuters or cheap 'hacks', we decided to challenge that view.
With some clear ideas drawn from a lifetime of riding experience, Jeff, our designer, got busy creating a fast and responsive frameset, developing and refining the Goldhawk geometry and style over three years and thousands of miles of road testing.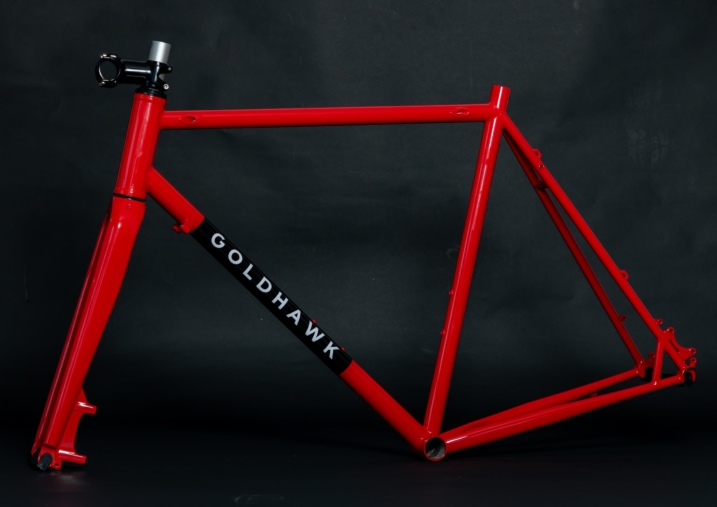 Own one....
Purchase your Goldhawk direct from our Shop
Built to order in London, each one takes around 10 days.
Completed bikes can be collected in person or delivered. Contact us for International Shipping.
For customers wanting custom options, perhaps gravel or cyclo cross tyres, a different cassette, single speed, internal gears or accessories, just get in touch.
Learn more....
See our Spec page for components and sizing
No one knows a Goldhawk like us and we're always on hand for help and advice.
Contact us if you'd like to arrange a test ride.
Take advantage of our Extended Returns Policy. If your Goldhawk is clean, undamaged and unmarked, but just not right for you, send it back and we'll arrange an exchange or refund if all is good.
The Journey...
Jeff Rutland, founder and designer at Goldhawk was the Engineering Director at an oil tech company, but when an opportunity arose to change track and follow his love of cycling, he took the plunge, turning Goldhawk from paper to reality.
'I've spent my life in design and technology, from exploration to aerospace, even the humanitarian sector, so with Goldhawk, I was able to put my engineering skills to work.
I didn't appreciate being pigeon holed by what I should ride and how I should ride and became increasingly aware of others feeling the same. Not only is the Goldhawk a fantastic urban bike, I've seen them used for touring, commuting and gravel riding, so I reckon they're pretty versatile.
Find a bike you love. Ride it every day. Sums it up nicely I think'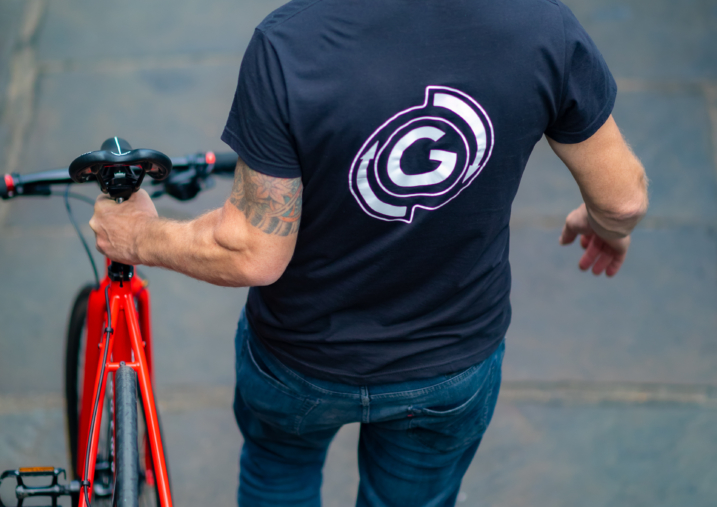 Road.CC Review - 10/10
'Factor in a forgiving, smooth and sublime ride, as well as that responsive performance under power, and you have an experience that is almost unbeatable. I love this bike'
'Offer all that at a price within range of people who perhaps never thought they'd be able to stretch to a fairly exclusive handmade steel bike, and Goldhawk might have to reconsider its current plan to manufacture in only limited numbers.'
Sportive.com Review
'Goldhawk really is an impressive bike, and for fast urban riding I'm convinced Jeff has put together a compelling package. I just wonder if it might be capable of even more than he envisages...'
'I was looking for a hand built steel bike in London and found Goldhawk. Bought one, and I love it!' David T
See News for more Reviews, Stories and our Gallery