PI Squared Bikes Chiswick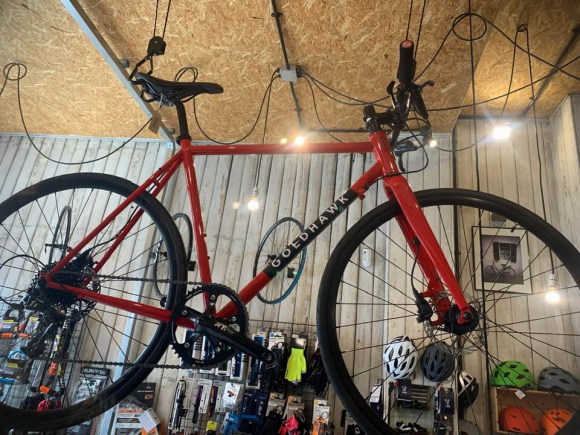 Goldhawk. Now available at PI Squared Bikes in Chiswick.
When you make a special kind of bike, you want to team up with special people. Andrew and Paolo at PI Squared Bikes are just that.
A couple of top guys with a top bike shop, selling damn cool bikes!
Situated just off the Goldhawk Road no less, which if you hadn't guessed, is where the Goldhawk story began.
So pop along to the best bike shop in London, take a Goldhawk for a test ride and make yourself, Andrew, Paolo and us at Goldhawk very happy.