Show and Tell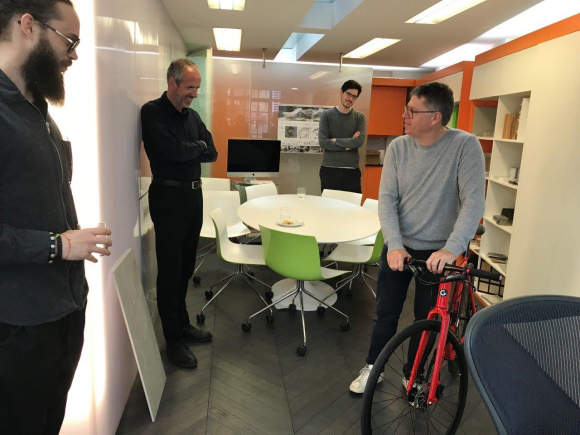 One of the great things about being an independent local bike designer and manufacturer is the chance to chat with like minded individuals.
When Mitzman Architects, who are based just up the road from Goldhawk invited us in for a Show and Tell session, we just couldn't resist.
Not only are these guys avid cyclists, they also appreciate the numbers!  We chatted about the geometry, materials and processes that go into making a first class steel frame bike and everyone got to have a ride on a Goldhawk!
Drop us a line if you'd like to arrange a demo day or show and tell at your place.