Road.CC Goldhawk review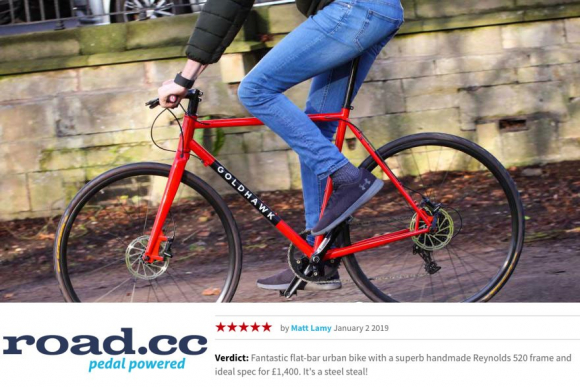 To say we're over the moon with this 5 star review from Road.CC is somewhat of an understatement…
'Essentially, my thoughts about the Rodax can be summed up like this: it's the best aspects of old school style and quality, combined with the best aspects of modern tech and performance. And it rides simply fantastically.
I love this bike. Overall rating: 10/10.'  Matt Lamy.
Read the full review here.
https://road.cc/content/review/253927-goldhawk-rodax